Over 30 inches of snow fell here in Durango last weekend and the forecast for this weekend is for 30 more inches. Fresh and deep, the snow conditions are the best they've been all season.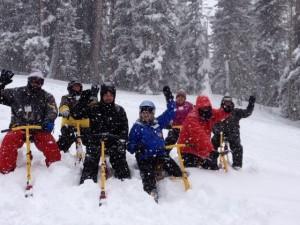 Get up here now for snow up to your eyeballs. Can't make it this weekend?
Then make plans to visit during Spring Break. It'll probably still be snowing then. And when you visit Purgatory make plans to take the Snowbike Experience. Its the easiest way to have the most fun in the shortest amount of time on the snow. You'll be glad you did.