Everyone that takes the Purgatory Snowbike Experience has a story. Most of the time its a story about inclusion involving family members. For instance, look at the group photo. On the left we have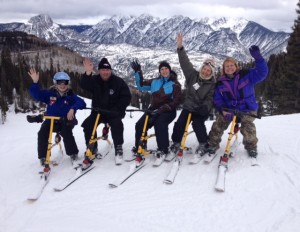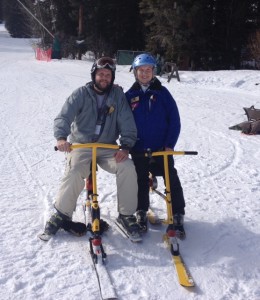 Berch and Jan a lovely husband and wife from Albuquerque. They wanted something FUN they could do TOGETHER. The Snowbike Experience was just the thing. On the right side of the photo we have Edith and Sevie—a mother and daughter that used the Snowbike Experience to mark off an item on their bucket list.
Lots of smiling faces in that picture. Sure looks like everyone is having a great time. And check out Keith and Donna. Keith was looking easy and fun way to be on the mountain with his kids. Looks like he found his way. You can read his review at TripAdvisor under Durango Snowbike Experience.
Everyone has a story. Come to Purgatory Resort, take the Snowbike Experience and tell us yours.